ZJ-YB Heavy Duty Electric Operated Shaftless Mill Roll Stand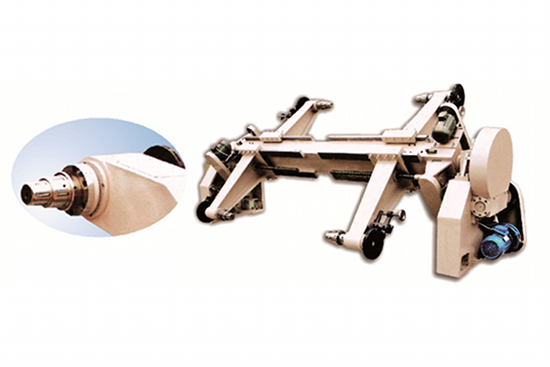 Technical Specifications
The structure is Double Rotary Shafts with four arms. It supports two paper mill rolls on both arms at the same time.
Maximum size of paper roll it can hold: 1400mm Dia.
Maximum weight of paper roll it can carry: 2 Tonnes.
Round plate type manual brake, web tension can be adjusted any time.
Arm clamp and Rotary structure are set fixed torque clutch for safety operation.
Sizes available: 1400mm / 1600mm / 1800mm / 2000mm / 2200mm / 2500mm and 2800mm.
Reel paper lift up and down, clamp, loosen, move, etc. operated by Electric motor.
< Back